Discovery Homes is a reputable building company that strives to make every build a success through quality construction, functional planning, and beautiful design. Formed as a client-oriented company, Discovery Homes is dedicated to focusing on and working toward the needs of each individual and family. Everyone dreams of what a perfect home should look like and Discovery Homes specializes in listening to clients and customizing a home to suit his or her lifestyle and budget.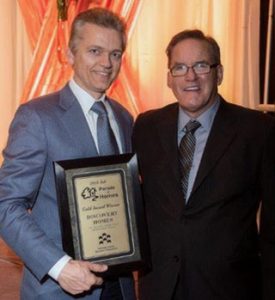 Discovery Homes believes in developing strong relationships with its clients through honest and ongoing communication, the result of which is an excellent building experience and homeowner satisfaction.
Discovery Homes brings together both traditional and contemporary building styles to create a unique blended style that remains refreshingly up-to-date for years to come.
Having won various Gold, Silver, and Bronze awards via the Manitoba Home Builders' Association, Discovery Homes is well recognized for its creativity, quality, and functionality in home design. These accomplishments are achieved as the whole team works together to ensure that each detail of every home is taken care of. For this reason, Discovery Homes has been featured in publications such as Style Manitoba, Winnipeg Women, and The Winnipeg Free Press.
Discovery Homes is a member of The Manitoba Home Builders' Association and The Better Business Bureau. Discovery Homes was nominated for the Torch Award by the Better Business Bureau for excellence in business. In 2012, Discovery Homes was recognized by the Construction Safety Association of Manitoba and became COR certified. Discovery Homes is a Certified Master Builder.